Vanguard Opthalmology Society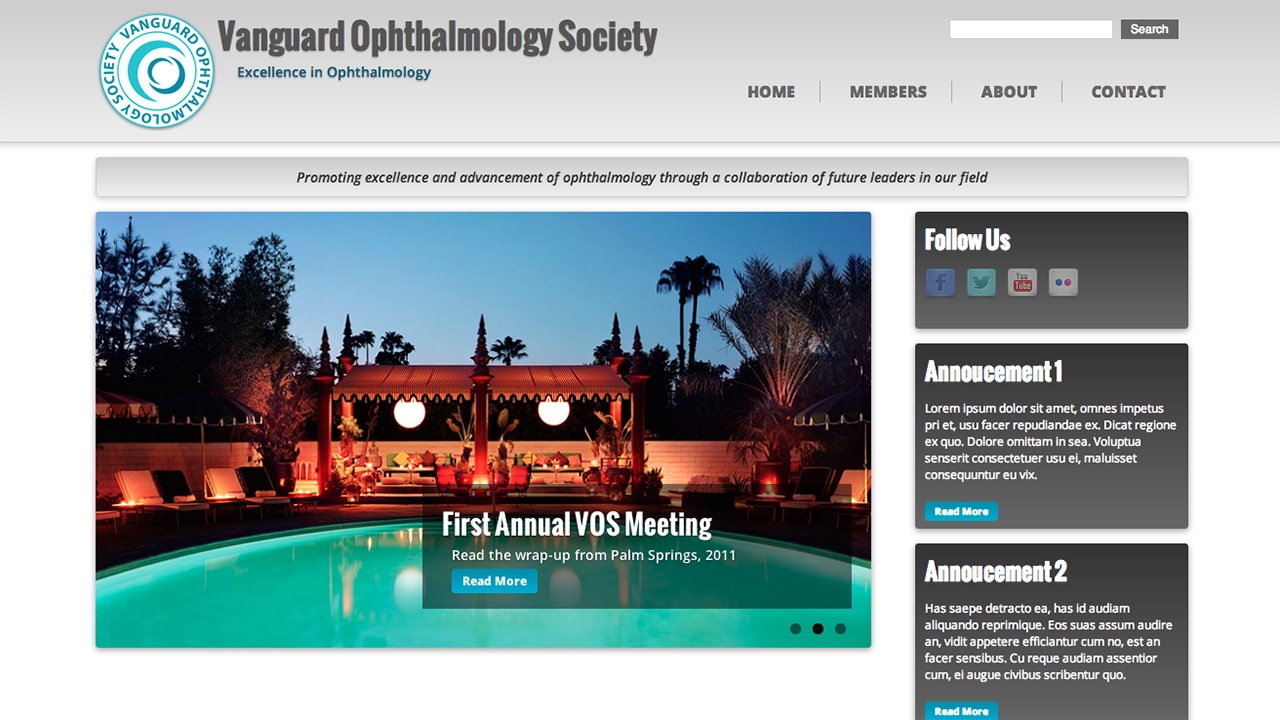 In building a new site for his ophthalmology society, the client wanted:
A public facing site with info about the organization, its annual conferences and its members
A site where member's can "show off" their accomplishments and interact with each other
I chose to build this site on Drupal 7, because I knew it would rely heavily on a user profile system, and Drupal has a good framework for managing/displaying users. A display of member's photos, names and locations can be found on the member's page. Clicking any of the doctors shows you their individual profile page with information about their practice, location, education, and personal achievements. Additional personal information (contact info, home address, family members, etc) is visible to only doctors who are logged in to the site. Doctors have the ability to create news articles, comment on these articles, and promote content to the home page. Since most of the doctors are new to creating content for web, I created a series of training videos to assist them with the process.
In keeping with all the other sites I've recently built, this site is fully responsive, offering different layouts at various breakpoints. In addition, some of the jQuery enhancements are disabled on mobile devices to improve the user experience. You can see the current production site at vanguardeye.org.